SPECIALIZING IN FINE RANCH PROPERTIES
Focused on ranches in Bosque, Hamilton, and surrounding counties
WE ARE A FULL SERVICE RANCH REAL ESTATE COMPANY
Our market knowledge, experience, and professional approach clearly makes us your best choice for a great experience!
This area is a beautiful place to reside and to raise a family. Having owned their own ranch since 1984 makes Tai and Stefanie a perfect fit for your ranch real estate needs.
Their goal is to help make your buying and selling experience efficient and pleasurable. Their motto is "Bringing Buyers and Sellers Together", and customer service is paramount no matter what. They are blessed to sell fine Texas ranches, which includes residential homes with acreage, horse properties, and recreational and hunting ranches. Their market knowledge, experience, and professional approach, clearly makes Cobb Properties your best choice.
Please contact Cobb Properties if you are interested in buying or selling land! Tai and Stef would be honored to serve you, and think you will find their down to earth style refreshing!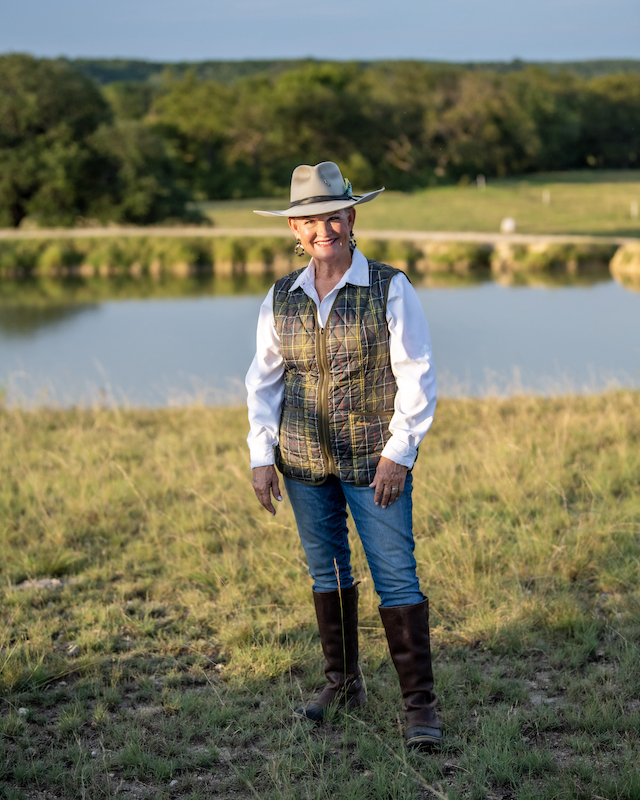 STEFANIE COBB
RANCH BROKER, RENE & ALHS
I love what I do at Cobb properties!!!
We established COBB PROPERTIES in 2010 after moving to Bosque County full time. Prior to COBB PROPERTIES, I owned and operated an interior design firm as a licensed interior designer for over 3 decades. The design business and construction knowledge allow me to skillfully identify and share a vision of a property for Sellers and Buyers. I am an avid equestrian and have loved horses and ridden in competition since I was 10. Being married to a Farmer/rancher, my husband Scott and I bought our first ranch in Bosque County and 1984.
As we thrived, we've continued to search for new ways to provide the highest level of service and experience in our industry. Dedication communication hard work and a plan; that's a good start for a wonderful roadmap to success to help clients find their dream properties.
Texas is one of the finest states and I love where I live. Working at Cobb properties allows me the opportunity to serve my knowledge of the land and the preservation of it with more clients and families than ever before. I am blessed to have my husband, daughters, and my grandchildren to share in outdoor pursuits like horseback riding, fishing, hunting, and camping.
I have a passion for ranch real estate and helping others. I am wholly committed to every client and sensitive to their wants and needs.
TAI COBB-KLAM
RANCH BROKER, RENE & ALHS
I'm so blessed that I get to work with my mom!! She has taught me the real estate business from the ground up and I have watched her passion and energy for fine Texas ranches develop into a successful business.
Being raised on a farm and ranch for most of my life, and graduating from Texas A&M, has given me the agricultural knowledge I need to help you find a productive parcel of ranch real estate. My professional career in hospitality enabled me to learn what customer service really meant. I know this is an important investment in your future and I am willing to travel the roads and listen to stories until we find just what you are looking for. Finding you a property that fits your lifestyle and needs is our number one priority at Cobb Properties.
Relationships that are lasting take time and patience. There is nothing more rewarding than seeing the joy on our clients faces from owning a ranch. I am lucky to have the support of my husband, John, and our two children, Kate and Tripp, by my side while working in a job I truly enjoy. Call me so we can find you your perfect piece of paradise.
Tai Cobb-Klam- Broker, RENE & ALHS, REALTOR®
Stefanie Cobb- Sr. Broker, RENE & ALHS, REALTOR®
FIND YOUR DREAM RANCH
Call us today to schedule a viewing or for any questions you may have
about our properties.